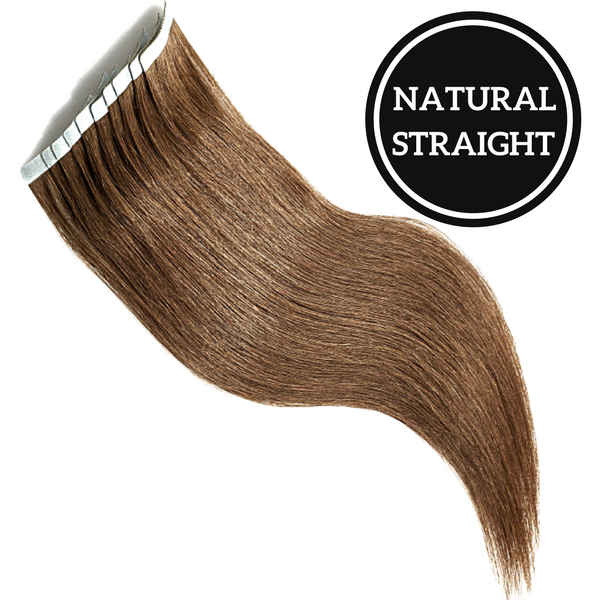 Hair Textures  Learn the different hair textures available at IDENTITY Hair Extensions: NATURAL STRAIGHT Our Natural straight texture is not just pin straight. The reason is because our hair is from a real human and as we all know, not everyone has a natural pin straight hair so This texture is perfect for all of you from really straight or those of you with a slight natural wave. WAVY As the picture shows our wavy texture is perfect for those of you that want a loose curl Look.   DEEP CURL A more curly option than our Wavy texture, This option...
---
• 60 • 613 • application • before and after • how to install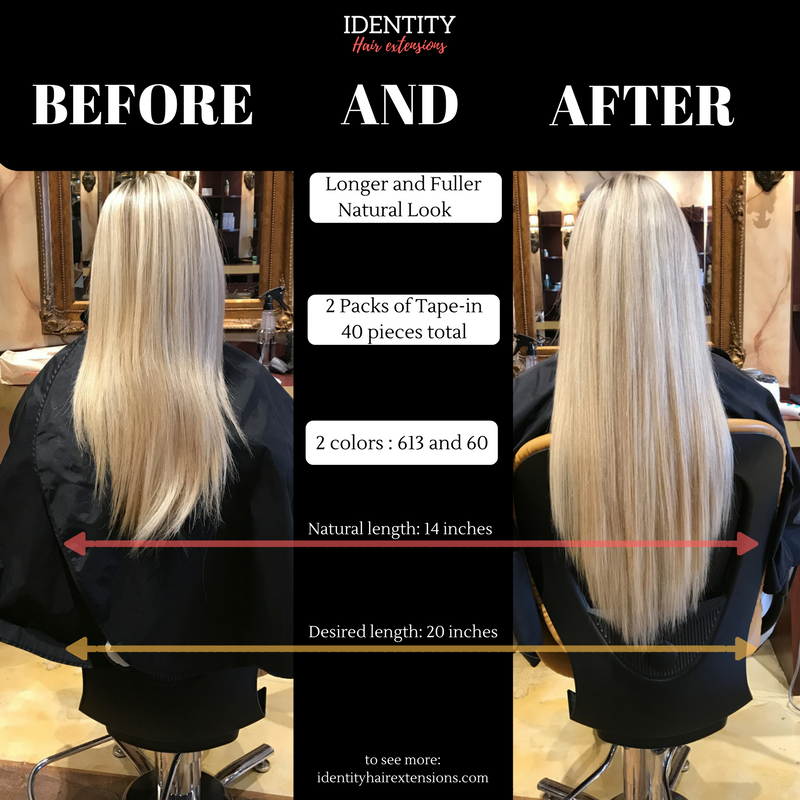 In this post, we will show you every step to achieve a perfect Tape-in hair extensions application.  Buying your Identity Tape in hair extensions is very simple. First, Select the desired length and color. we recommend adding 2" to your desired length, to give the hair stylist room for trimming and shaping the extensions to your natural hair.   if you are having difficulties choosing the right length and color you can easily locate one of our affiliated hair salons and they will match your color and recommend the perfect length, and remember, consultations are always free of charge!   How many hair...