CUSTOM HAIR EXTENSIONS: THE RIGHT FIT FOR THE DARING WOMAN
September 04 2017 – Identity Hair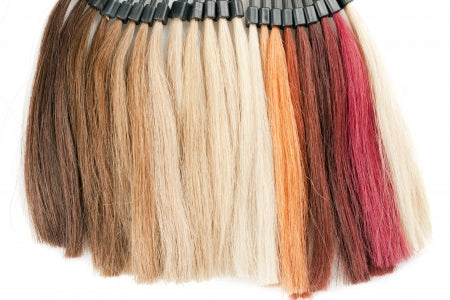 Don't you just want to look daring and different? I bet you do. With the new blends of stylized hair extensions in the market today, a woman can now spot that incredible look that suits their taste and lifestyle. Customized and stylized hair extensions are becoming such a welcoming trend among women who crave to be different.
More than ever before women want to spot a look that's totally theirs. We know that sometimes you may just want to look like your favorite celebrities by donning the same hair extensions you probably saw them wear in a movie or music video, but then again, there are other times when you just want to do you. This is where stylized hair extensions comes in and blows you away.
Thankfully, the blends of stylized and customized hair extensions in the market will absolutely leave you jaw dropping. Think we are bluffing? Take a trip to a beauty parlor or a hair extension shop near you and you wouldn't agree any less. From amazing tape in collections, to ponytails and other more daring blends of hair extensions, there is just so much blend of hair extensions in the market to choose from. Without mincing words, with the available blends of customized hair extensions gracing the show rooms of many beauty stores, women are no doubt spoiled for choice of the perfect hair extensions that suits their style and highlight their beauty. Interestingly, they come in various shades. So, whatever your choice of hair extension color, we are sure you'll always find one that works just for you. All you have to do is saunter into a beauty parlor and you'll be left breathless by the shades of customized hair extensions they have.
While these new blends of hair extensions will give you the look of your dream, you want to know what's better? The amazing prices they go for. Finally, you don't have to dig a fat hole into your savings to don the look of your dream. With a few dollars, you can spot that daring look that defines your personality.
So, you have read it all about how hair extensions are changing the way women look today but you don't know where to get the perfect hair extension that works for you? Well, let's make things easy for you.
At identity hair extensions, we have a knack for providing only the best of hair extensions. Our exciting blends of hair extensions are not only of unrivaled quality, they come in different shades to give women different variety to choose from. The icing on the cake is the fact that our hair extensions are quite affordable. This means you can still totally get the look of your dream even If you're on a budget.
At identity hair extensions, we offer customized Tape-in Hair Extensions. Therefore you can choose from different lengths ranging from 12" to 28" and also pick from a variety of colors or add up different colors to get a highlighted look.
With the custom Hair Extension option, there's much emphasis on customer's satisfaction. This also makes us unique in that good way from other hair extension company since we place so much importance on customer's overall satisfaction with our products and services.
So much awaits you when you visit identity hair extensions. If you dare to be deferent, identity hair extensions will help you live your dream. Reach out to us today and you'll not regret it.
Customize your clip in hair extensions 
Customize your Tape in Hair extensions